As I said yesterday, "Technorati thinks I'm cool". Today it's Jim Boykin's turn. He thinks this blog is so cool that he is offering me a free We Build Pages wall clock!
Jim, thanks for the wonderful opportunity to get a wall clock.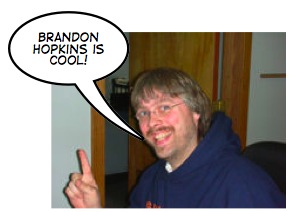 I don't really need another wall clock, but I would like some free ($720 or so) advertising for a certain problematic website I have. It won't rank for crap and I can't seem to get the stupid thing linkbaited. 🙂
So here is my official entry to the Jim Boykin $720 in free ads contest. Since you're going to choose based on who knows what, I think that I should win because I have a new (28 day old) baby that needs a new pair of shoes! (No, she doesn't really wear shoes yet, but I'll invest the earnings and buy her two pairs when she's 5 years old.